After WordPress vs. Joomla comparison, WordPress certainly sounds like a better option for newbies. It doesn't only let you create awesome blogs, but making great websites are also possible using WordPress efficiently.
A lot of people often wonder whether to have their own self hosted WordPress site or opting for a free domain on WordPress.com does the trick for them. Well, there are obvious differences between the two and definitely WordPress.org is going to give you a lot of customization options. Why then people still use WordPress.com? Let us explore.

WordPress.com vs WordPress.org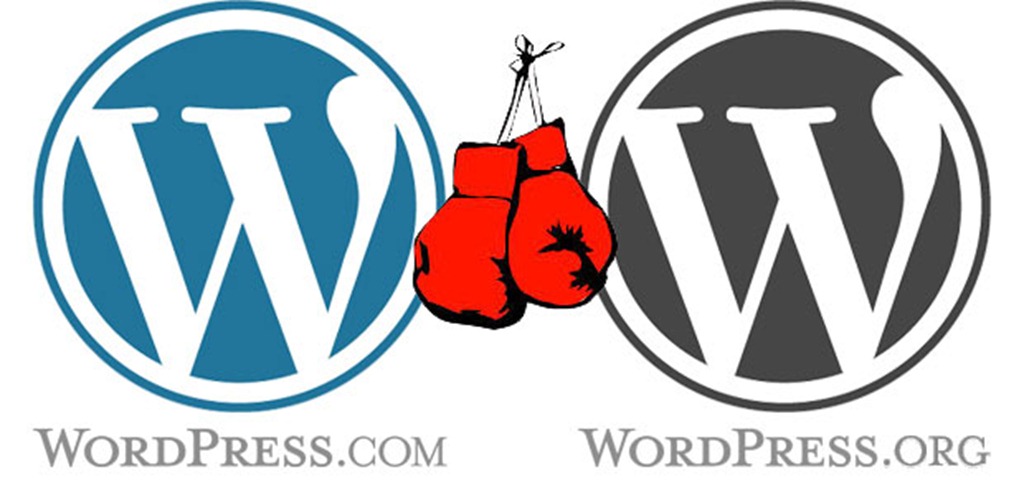 WordPress.com: The Pros
WordPress.com is a free domain and all those who are relatively new to field of blogging and website making can use it as a test bed where they can explore the features and try out connecting with a community.
The fact that there is no additional cost to bear makes it an excellent testing bed. Despite being cost free, it does come with its own share of features. Some of the top features that make WordPress one of the most popular blogging platforms are as follows.
Auto backup facility included
Facility to integrate your WordPress site with social networks.
Ability to see statistics like user visits, traffic and other vital information.
Huge collection of free themes available.
Option for upgrading to custom domain is available.
However, not everything is rosy with the free platform. Isn't there a saying, "no good things come free"? So, if you are wondering why does WordPress.com give some people blues, look at the possible fallacies.
WordPress.com: The Cons
No support for revenues from ads.
No support for posting your affiliate links. This is the primary reason why most affiliate marketers opt for self hosted site.
No provision for customizing the CSS files.
No support for additional plug-ins.
Does Self hosted platform hold the key to all your problem?
If you are looking to enjoy extra facilities and use various plug-ins so that you can customize your site to the fullest, self hosted domains are the only answer. Once again, there are both good and bad sides to it and exploring these details will help you come to a decision.
Self hosted WordPress.org: The Pros
Install your own themes and customize them.
Ability to install plug-ins like jetpack which will enable sharing functionality on your self hosted website.
Support for posting affiliate links.
You can post your own ads and can therefore generate revenues from the same.
The probability of indexing by Google is bound to increase with self hosted website.
Self hosted WordPress.org: The Cons
There are few issues that people have complained of. The possible problems are as follows.
Regular expenses: All those who do not want to add to their expenses are going to find it hard to deal with the recurring expenses owing to use of self hosted WordPress.
You are responsible for your own updates and backups.
You will not get any free traffic from WordPress domain.
You are responsible for the maintenance required for your site.
WordPress.com vs WordPress.org: Verdict
Thus, both WordPress.com and WordPress.Org have their own pros and cons. Still, if you want to make money from your site, it is self hoisted site that you need to opt for.
As a newbie looking to gain experience before spreading your reach, free WordPress domain may be a better choice.