Creating a Coming Soon Page in WordPress is super easy. All it take is a free theme and 10 mins. The end result would look like this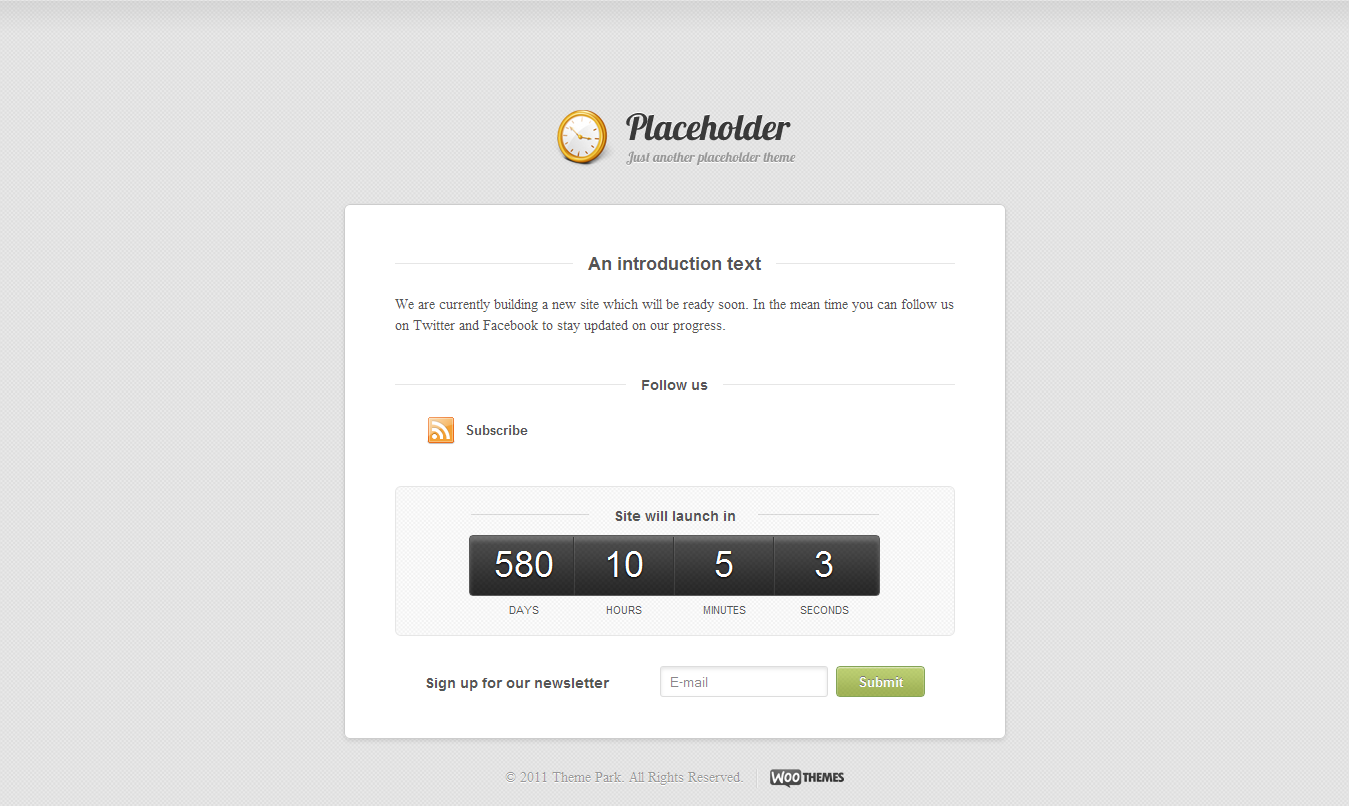 Is'nt it beautiful. It also has a countdown timer and a Newsletter Subscription Box. Setting it up is a breeze, just follow the below steps and you will have a functional site in 10 mins.
Install WordPress: Download and install WordPress on your server. It is a pretty straight forward task. If you still want some help with it then check out wordpress.org
Install Placeholder Theme : Once the WordPress is installed, go and download placeholder theme. It is developed by Woothemes and is free to use. A note on Woothemes.. They are an awesome company have some really great themes. Check them out.
Install the Theme Installation is straight forward. Once the installation is done make the following changes
– Insert your own text, It can be done by going to Theme Options->Introduction
– Insert the countdown time. By going to Theme Options->Countdown
– One can also change the background Image by going to Styling Options.
Save the changes and thats it. We now have a see a shiny new Coming Soon Page .. and all that for free .