If your website has a lot of visitors from Non-English speaking countries then adding a translation option to your website can help in improving the user experience. In this tutorial I will show you a simple method for adding Google Translate with out any coding.
Step 1
Install and activate the Google Translator Plugin for WordPress. Here is the link to the plugin page
Step2
Go to Settings -> Google Language Translator and configure the plugin. Here is a screenshot of the configuration screen. Configuring this plugin is easier than eating an Ice-Cream 🙂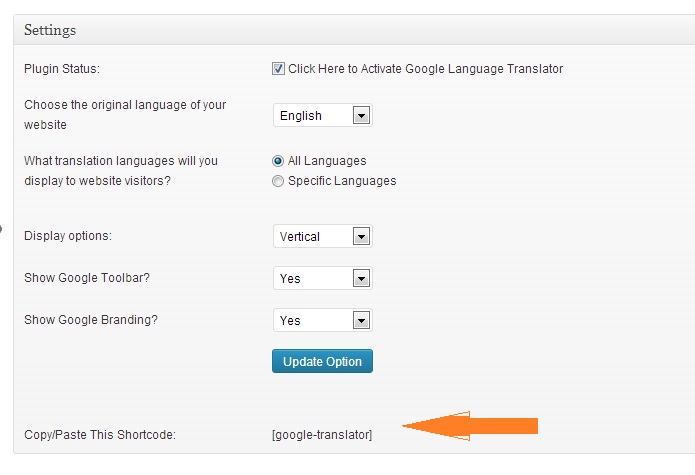 Step 3
Add [google_translate] shortcode to any Page or Post. This code will display a Google Translate option on every page where the shortcode is included. Alternatively you can create a text widget and simple add the shortcode to the widget. In this way you can add translation option to every page.
Step 4
There is not Step 4 . The plugin is working fine and your website is now translation ready 🙂