Five White Label Content Management Systems
A white label content management system can help designers earn residual income monthly hosting fees. It provides the benefits of a hosted CMS without the complexity of managing a software system.   In this post I will list down 5 popular cms which provide white label options.
1) Light CMS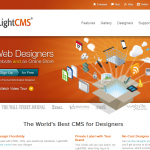 LightCMS is Element Fusion's CMS that is created especially for designers. LightCMS makes it very easy to create your own website. It lets designers focus on the aesthetics while taking care of the complex back-end part. It enables the designers  the opportunity to earn a residual income from monthly hosting fees.  There is no cost for designers to become resellers, and  whats more , you can determine the prices that your customers pay.
2) Cushy CMS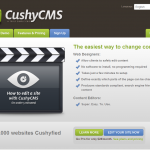 Cushy CMS is a product by StateLess Systems. It has 2 plans Free and Paid. The paid plans enables designers to brand Cushy as their own CMS. Everything from Email Template to Logo to Color Scheme can be customized. However unlike LightCms it does not enable designers to setup their own pricing levels.
3) Business Catalyst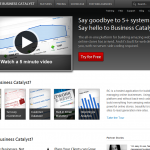 Business Catalysts owned by Adobe.   Business Catalysts is more than a simple CMS , it is a CMS+Ecommerce+CRM+Analytics in a single package. The cheapest plan starts with 9 dollars/month and goes upto 79 dollars/month. Adobe also provides a partner plan for web agencies. As a designer you can white label the solution and market as our own. However the website does not mention about the fees for the partner program.
4)  PageLime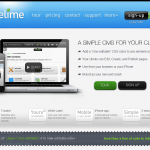 Pagelime brands itself as a simple tool for web-designers.  Just like Lightcms and Cushy it foucses on creating simple but beautiful websites.  It has a free plan which allows you to create upto 3 websites, the catch is that you cannot upload your logos and colors. The paid plan starts from 19 dollars / month, each paid plan gives access to reseller tools and allows designer to white label the CMS.
5) Surreal CMS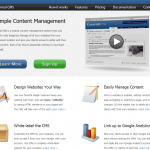 SurrealCMS is very similar to CushyCMS and LightCMS in that it provides a simple solution without all the extra features. Just like PageLime, you can manage up to three websites for free or you can upgrade to a designer's account for $25 per month. The paid plan gives access to the white label features.