WordPress Appointment Calendar Plugin
WordPress Appointment Calendar is a simple but effective plugin to take appointment on any wordpress site. Insert Booking calendar into any post / page and start taking appointments.
Download Appointment Calendar from wordpress.org
Premium Appointment Booking Plugin for WordPress 
Documentation
Installing Appointment Calendar
Appointment Calendar is simple to install just like any other WordPress plugin.
1) Download the Appointment Calendar from WordPress repository.
2) Unzip the archive and upload the content to 'wp-content/plugins' directory
3) Activate the plugin from admin panel

Using Appointment Calendar
1) Adding a Service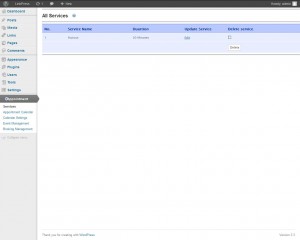 Before we can use the plugin we need to create a service for taking appointments for. The plugin creates HairCut as a default service. It can be edited via the Services Menu
2) Adding Calendar to a Blog Post or a Page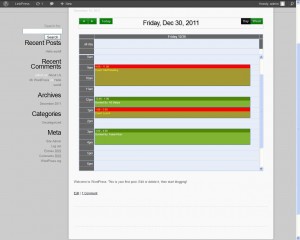 The calendar can be added to any post or a page using the shortcode [APCAL]. It will embed a fully functional calendar with a booking on the page. Once the calendar is added to a page you can start taking appointments on your WordPress site.
3) View Appointment Calendar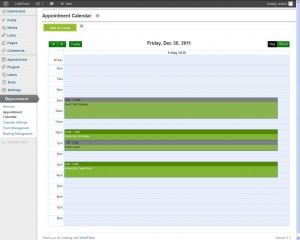 Admin can view the appointment calendar and can also create appointments through admin panel.
4) Add Appointment via Admin Interface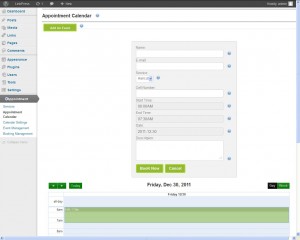 Admin can create appointment booking from the admin panel. The interafce is exactly same as a normal user would see
5) Managing / Edit Client Booking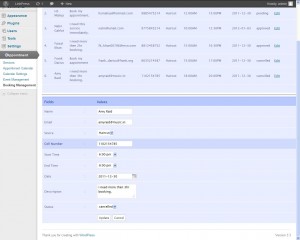 Admin can View / Edit and Delete all client booking from the admin panel.
6) Create Blackout time like Lunch, Holiday, Meeting etc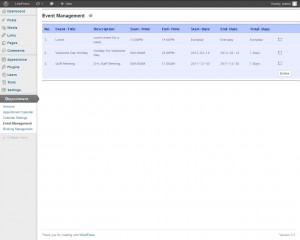 Admin can create hourly events like lunch or multiday events like holiday.
If you face any problem then leave us a comment.